Since its founding in 2013, WHITE APARTMENTS is the first choice for all tenants looking for a stylish yet affordable apartment at the same time, as well as a better personal and proactive service. Our verified apartments meet high hygienic standards and are professionally cleaned after each rental. We simply love beautiful apartments and offer our customers more than this. A good accessibility, even on the weekends, and a friendly, reliable service.
Feel free to call us via phone +49(0)30 5528 2329 or leave us a text message through the contact form.  We are looking forward to your message.
The Berlin property market has seen a strong transformationin recent years. Just two decades ago the city was still recovering from the fall of the Berlin Wall with an unemployment rate of around 20%. If any property investments were made back then, these would primarily come from inside of Germany and the property market was full of unrenovated buildings. The city was grey and unattractive. This is where the idea of WHITE APARTMENTS comes in: offering white and bright apartments with international service for foreign investors and tenants in a booming city.
If you look at the figures for European investments in property and start-ups today in 2022, Berlin is the number one choice despite the pandemic – a far cry from the apocalyptic image of the city twenty years ago.
WHITE APARTMENTS has emerged as part of this positive development to support you on your journey into
the property market. We highlight interesting investment potential and then look after your investment for you.
WHITE APARTMENTS follows the Berlin City model and that means everybody is welcome.
WHITE APARTMENTS maintains a good relationship with owners and tenants. Our passion for beautiful apartments connects our international team. We at WHITE APARTMENTs feel like a family.
Milan is the founder and chief executive of WHITE APARTMENTS Berlin and Frankfurt. Before he worked at Home24 AG. Milan Sekela earned a diploma in Media and Political Science at Humboldt-Universität Berlin
KATARZYNA SCHNEIDER / FINANCE AND REPORTING
Katarzyna has been responsible for internal and external controlling in Berlin and Frankfurt since 2018. Katarzyna previously worked for the Polish Embassy in Asia. Katarzyna holds a Masters in Business Administration
JULIANE MEERKAMM / CUSTOMER MANAGEMENT LANDLORDS
Juliane managed customer service for tenants in Berlin from 2018 to 2022. Since 2022 she is responsible for the key account management for landlords and investors. Juliane has a bachelor's degree in cultural and media studies from the Ludwig Maximilians University in Munich.​
ROBERT BURSZTYN / HANDYMAN
Robert has been supporting the White Apartments team since 2017 and is responsible for furnishing, transport and small repairs. ​
AGNIESZKA BURSZTYN / CLEANING BERLIN
Agnieszka has been working for White Apartments since 2022. She carries out the final cleaning after the tenants have moved out, as well as the regular cleaning of the apartments during the rental period. Because she knows all the apartments in detail, we can guarantee the good quality.​
LENNARD DINTER / TEAMASSISTANT LEGAL
Lennard has been responsible for drafting rental and management contracts since 2022, as well as data protection, utility bills, documentation and archiving. He studies law at the Humboldt University in Berlin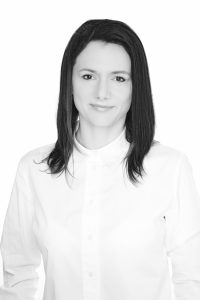 MARLENA LEN / CUSTOMER MANAGEMENT FRANKFURT
Marlena has been building the branch in Frankfurt am Main since 2020 and is responsible for acquiring new properties and looking after tenants and landlords. She studied business law and administration at the University of Gdynia. ​
OSKAR CZARDYBON / TEAMASSISTANT
Oskar is responsible for the operations and customer care tenants. Oskar studies business administration at HTW Berlin.
Lily is an integral part of our team as Happiness Manager and Security. She monitors the daily deliveries and reliably informs the team as soon as a postman or furniture supplier is at the door. With her positive nature, she brightens up the days in the office and ensures that every postman finds his way to our office.
HAVE A LOOK INTO OUR FURNISHED APARTMENTS