2 FLOOR APARTMENT BY WORLD-FAMOUS ARCHITECT FRANK O. GEHRY
Available from: 2024-06-03
Description
HOUSE
This very special building is towards the facade of the DZ-Bank (German Central Cooperative Bank) Pariser Platz. Designed by the Canadian world-famous architect Frank O. Gehry in the style of deconstructivism. The front of the building faces the Brandenburg Gate, which is one of the best-known landmarks of Germany. A complete work of stone and glass in the form of a large cuboid. The building was occupied in 2001. On the north side there are office and conference tracts, on the south side the building accommodates 30 condominiums on seven floors. Their windows are unusually interlocked, because this is where the architect was allowed to realize his ideas – a real Gehry.
APARTMENT
This stunning high end, luxurious apartment extends over two floors. The view is very special. You can see from each room the grand Memorial to the Murdered Jews of Europe and Potsdamer Platz where film premieres in Germany take place. You have bright rooms with the highest comfort. You will find an open living space with a kitchen and a cozy sofa with a smart TV. The bedroom which is located upstairs, offers a high-quality mattresses. You'll even have your own walk-in closet. The two bathrooms, one on each floor, offer a walk-in shower. The windows are triple glazed, so you won't hear any noises from outside. The parquet floor is made of oak. There's also a controlled residential ventilation in the building. There's a safe, the instructions are in the apartment. Not a concierge, but a doorman. No freezing compartment, but a normal refrigerator available.
AREA
The buidling is situated in excellent inner-city location, connected to the grand boulevard Unter den Linden and only 2 minutes away from Brandenburger Gate, Pariser Platz. Your new neighbour? the Canadian Embassy and famous Hotel Adlon. The area experiences a renaissance as a glamorous place to go out and is on the way to becoming a Downtown district of an international format. You will find many cultural offers like the Friedrichstadtpalast and endless shops, bars and restaurants just around the corner. The transport link is ideal thanks to the central location.
Features
BATHROOM
Separate guest toilet
Shower
Towels
Washing machine
BUILDING EQUIPMENT
Elevator
CLEANING
Broom
Detergents
Mop
Vacuum cleaner
GENERAL
Bedsheets
Iron
Ironing board
Registration
Smart TV
Wi-Fi
KITCHEN
Dishes / Pots / Glasses
Fridge
Kettle
Oven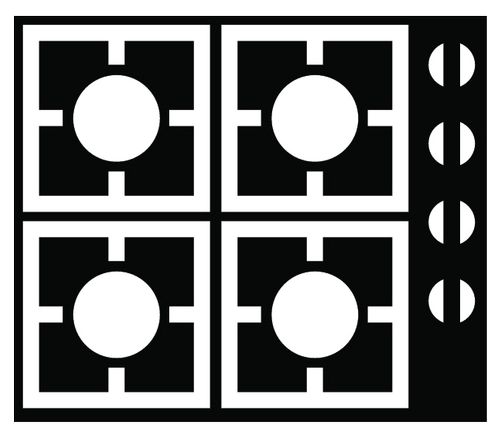 Stove
Toaster
FLOOR
8
Public Transport
S-Bahn S1, S2, S25, S26
Brandenburger Tor
2 min. walk
Bus 100, 245
Brandenburger Tor
2 min. walk
U-Bahn U6
Französische Straße
5 min. walk
U-Bahn U2
Mohrenstraße
4 min. walk
S-Bahn S3, S5, S7, S9
Hauptbahnhof / Main train station
14 min. walk